HOUSE PLANT SPA | Gift pack
This is the perfect kit to pamper your house plants. Use it to clean and protect your plants and ensure they breathe and shine, free from pests and diseases. Use the beautiful sprayer to make the most of your care routine.
A perfect gift for conscious plant lovers.
Regular price
Sale price
€37,00 EUR
Unit price
per
Sale
Sold out
Ingredients

Leaf Cleanser | Olive oil, distilled water, potassium hydroxide, preservative.
Leaf Protector | Neem oil, olive oil, lavender essential oil.

Size

Leaf Cleanser | 200 ml
Leaf Protector | 50 ml
Mister | 200 ml
How to use

Add 10 pumps of Leaf Cleanser and 20 drops of Leaf Protector to the Mister and fill it up with water.
Spray the plant generously. Don't forget the underside of the leaves, the favourite place for some bugs. Use a soft cloth or kitchen paper to remove the excess product and dust. Repeat once a month to keep the plants healthy.
Materials

Leaf Cleanser | Glass bottle with plastic pumper.
Leaf Protector | Glass bottle with rubber and glass pipette.
Mister | Glass bottle with plastic sprayer.
Kraft box (25x22x8,5cm)
Share
View full details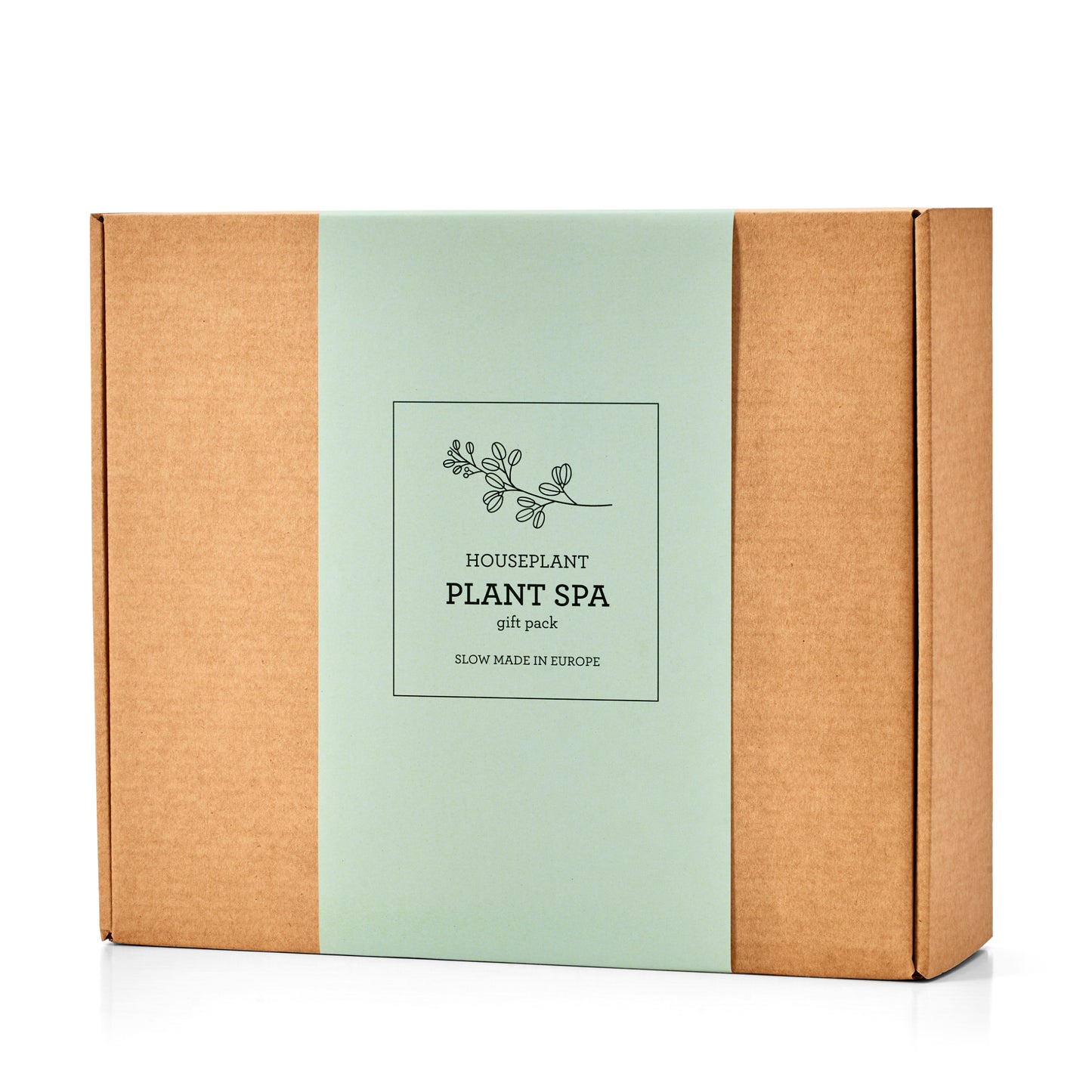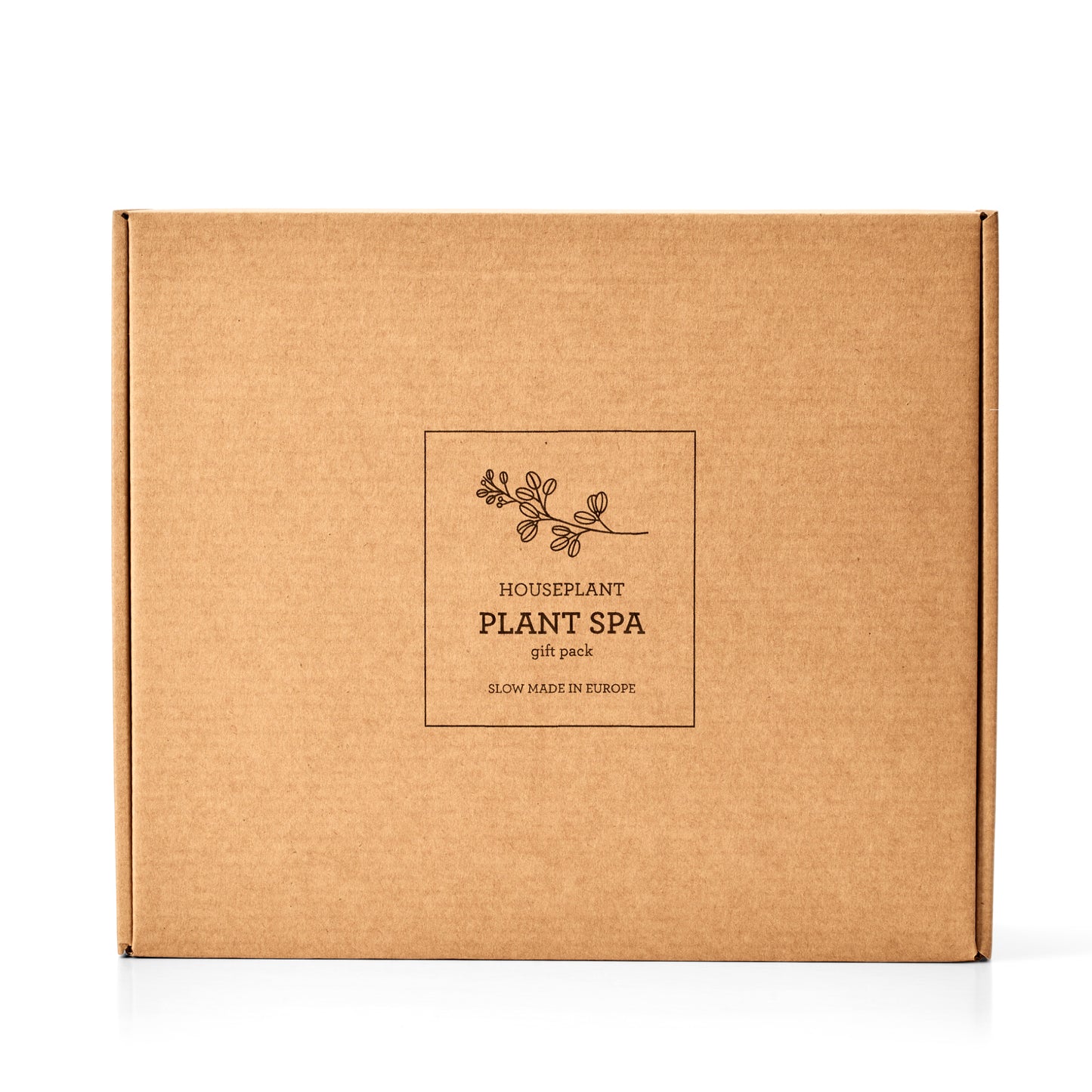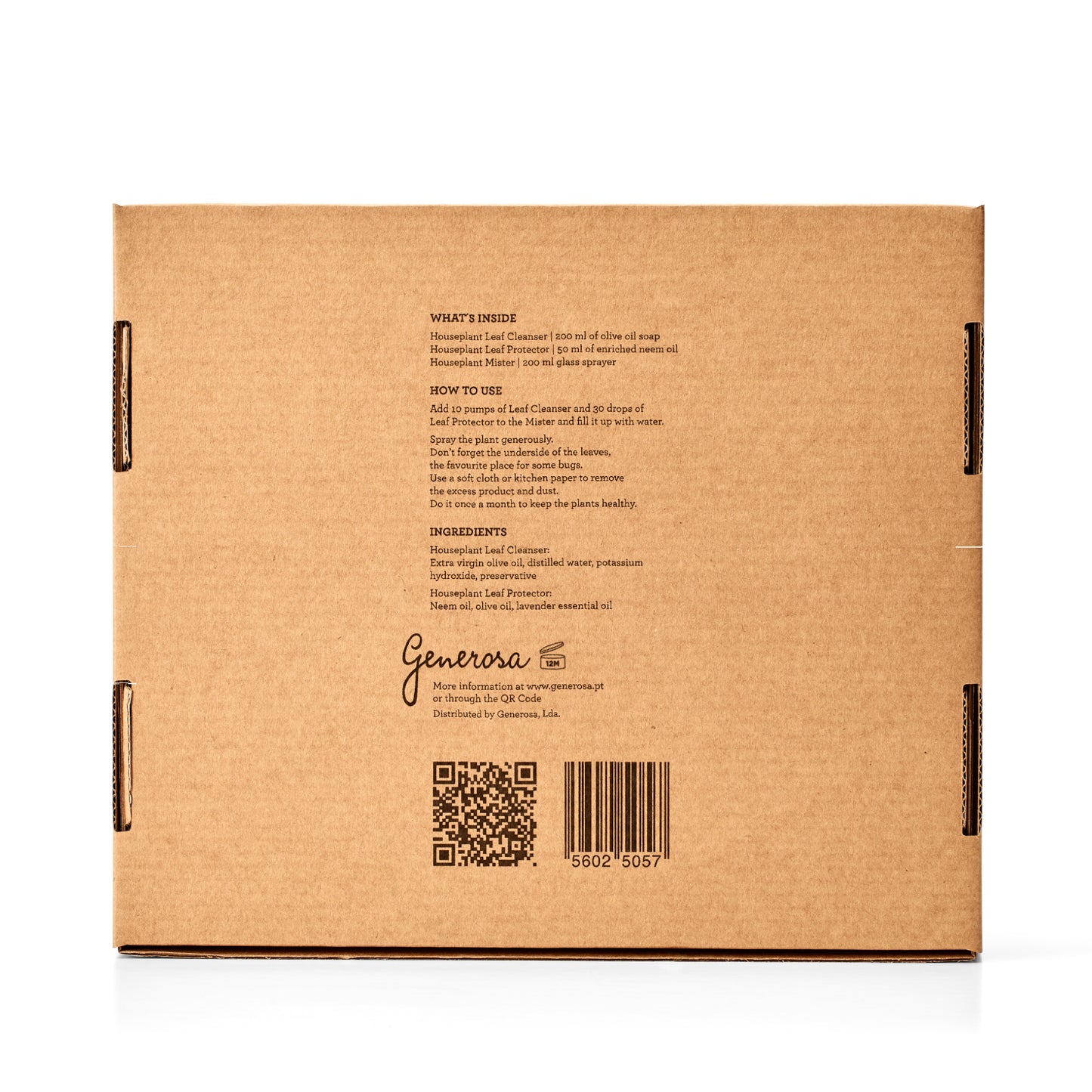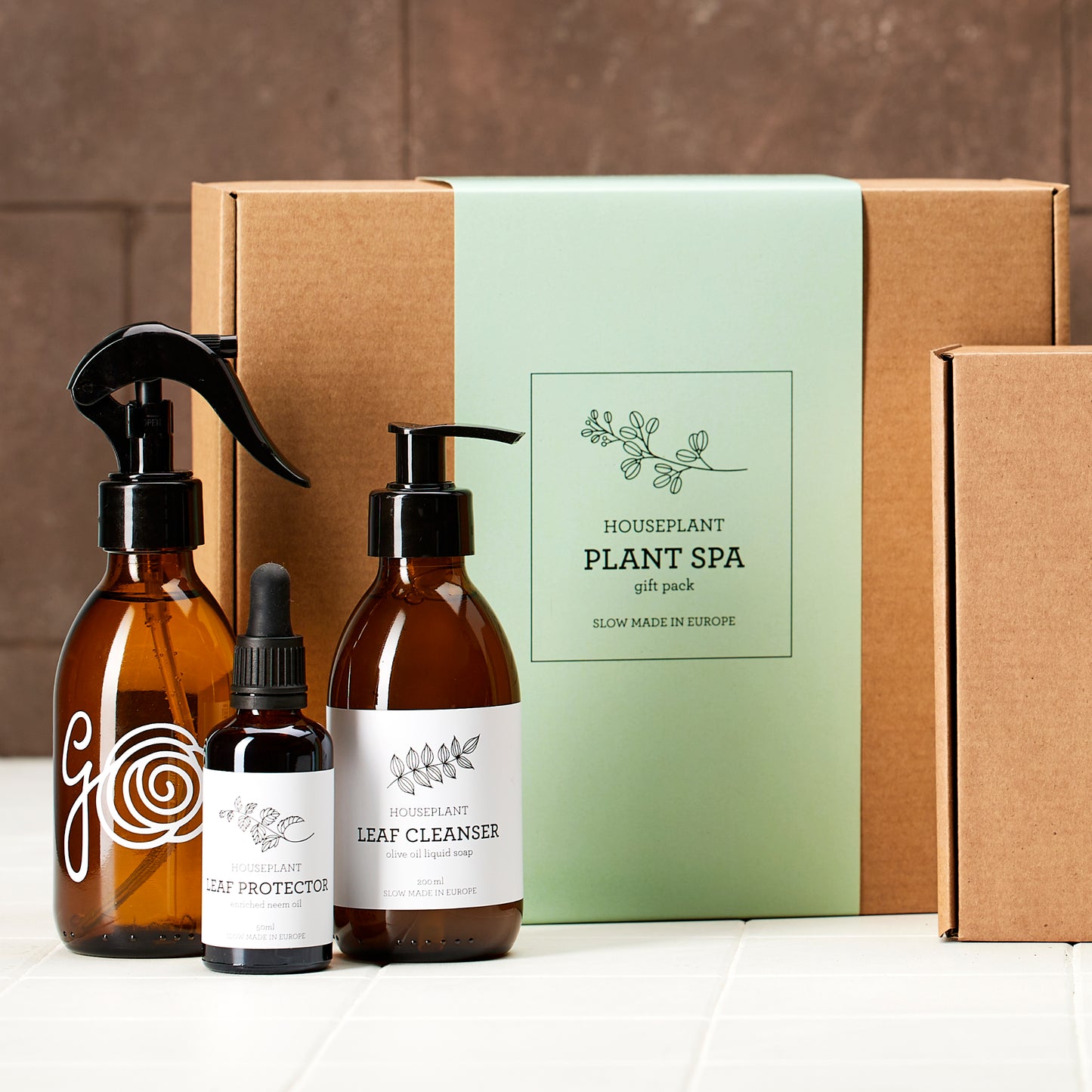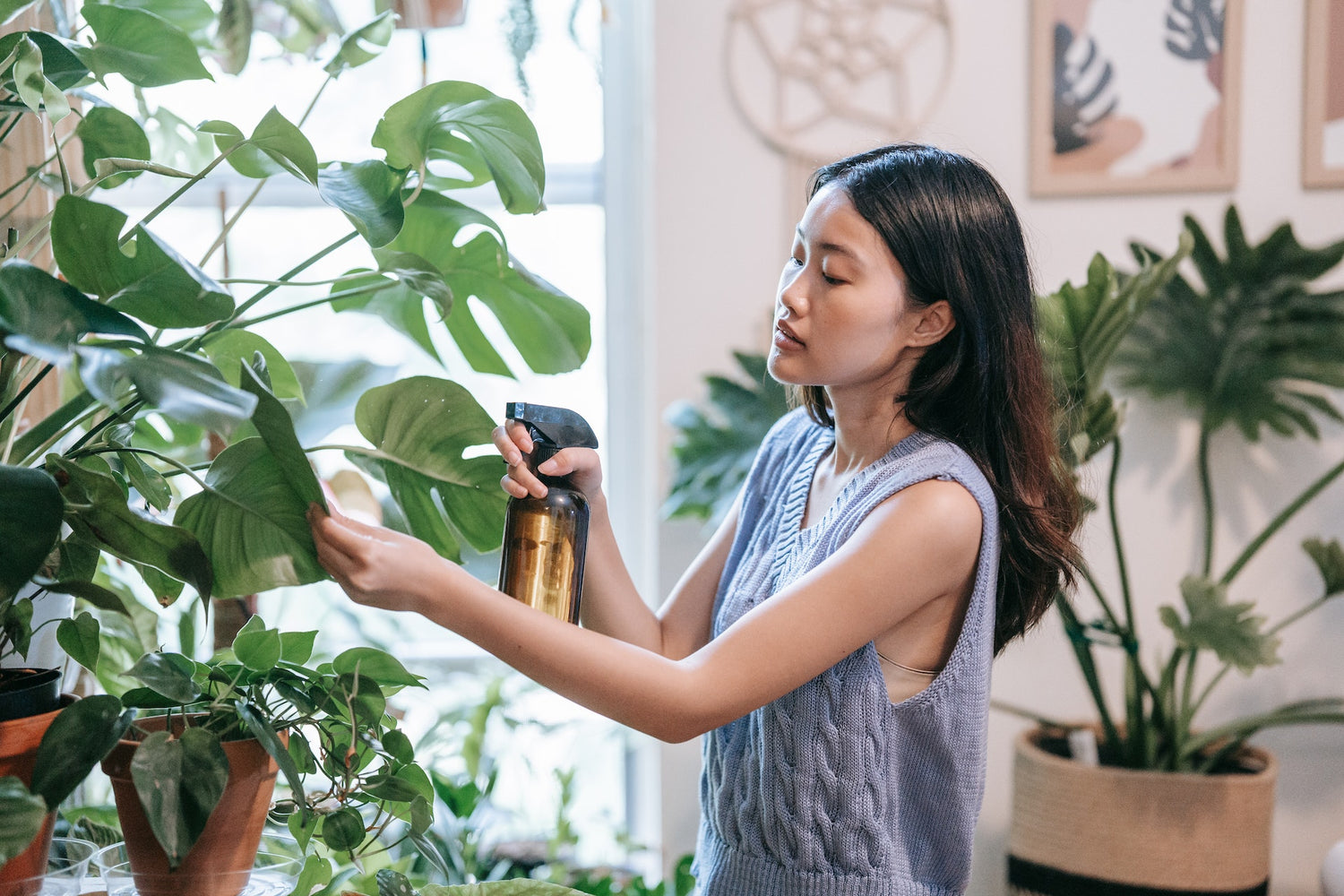 Why you should nurture your plants?
Plants don't just live on light and water!
In the wild, plants can look and reach for nutrients in the soil, but in our homes, they live confined to pots. You will have to take care of them yourself, adding the necessary nutrients so they can grow and stay healthy for many years.
Go to Plant Care Blog